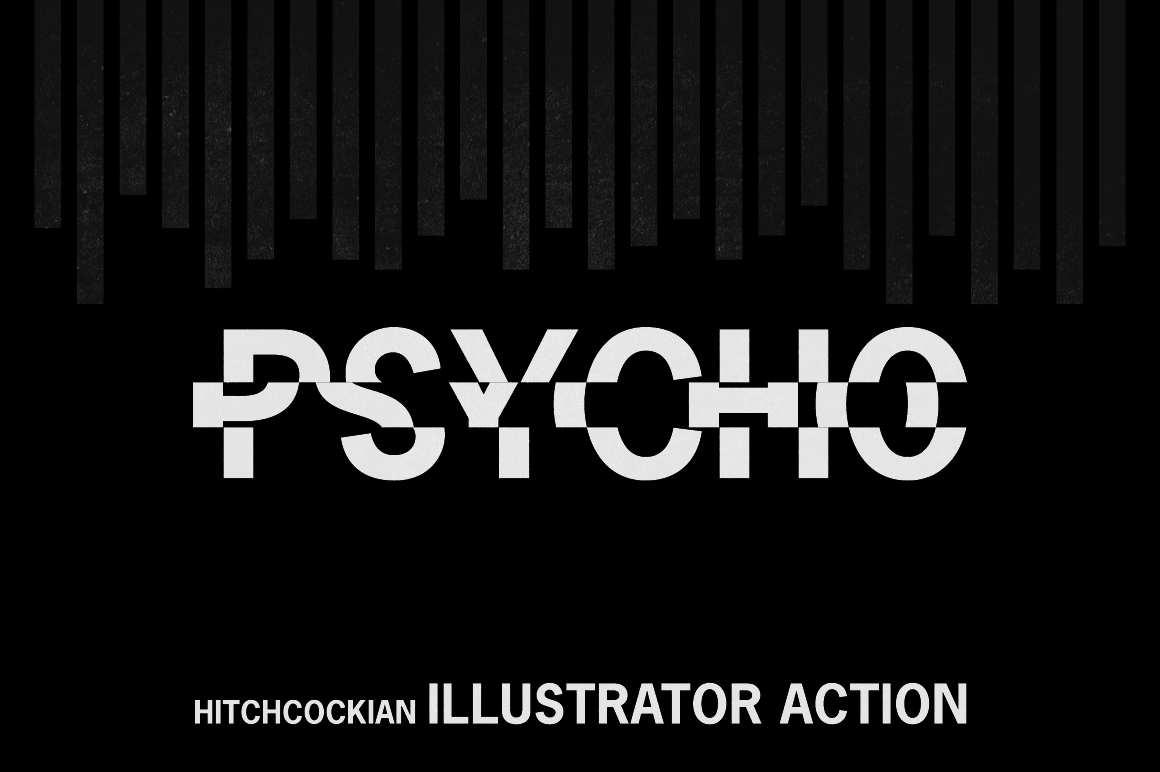 Shop
Psycho-Illustrator Action
If you love Hitchcock like me, you'll love Psycho. This action, designed for Illustrator, simplifies the process of recreating the famous credit sequence effect from Psycho. Instead of taking hours, this effect only takes seconds!
This Illustrator action works great for vintage posters, social media graphics, banners, and more. If you are looking to add a vintage effect to your design inspired by a classic design, Psycho makes a great addition to your Illustrator Actions library.
Deconstruct text not just for vintage designs but also for use in more modern designs. Blend other effects on top of Psycho for an abstract and depth to your designs.
Download Psycho now, and apply this famous effect to your graphics in Illustrator.