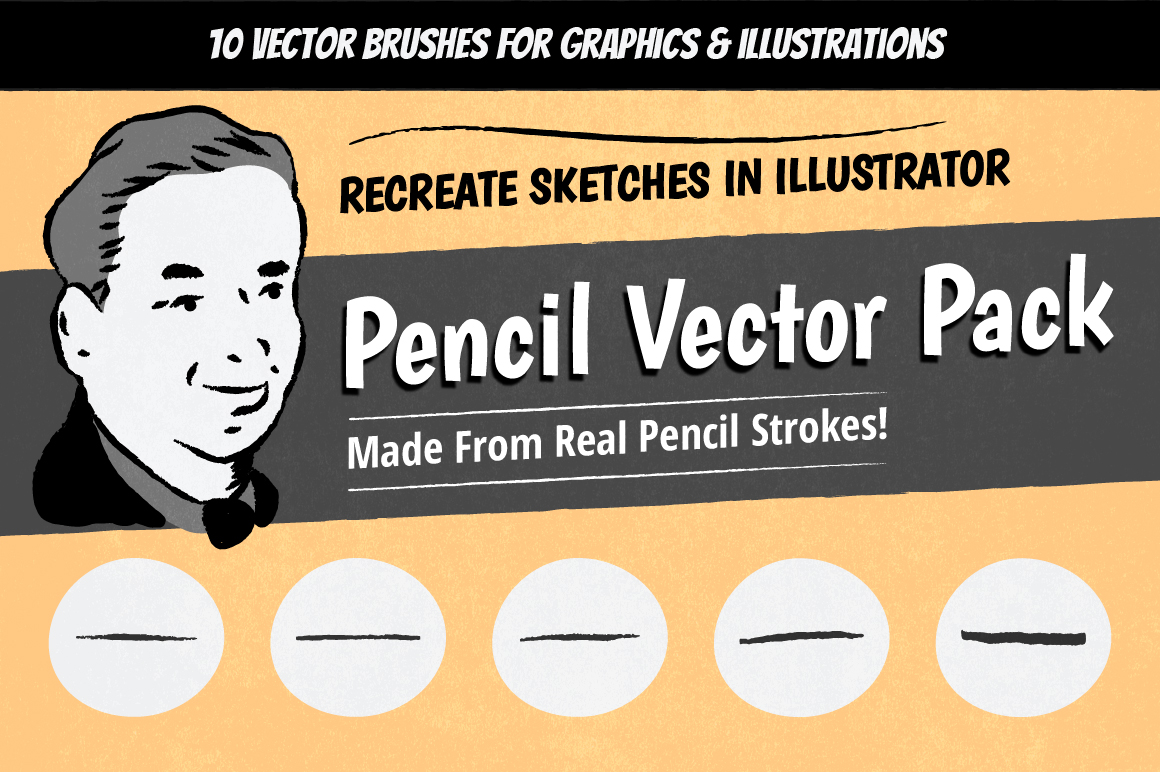 Shop
sale
Pencil Vector Pack — 10 Illustrator Brushes
Pencil Vector Pack - 10 Vector Brushes For Graphics and Illustrations
Have you ever wanted to recreate a sketch or produce a hand drawn effect in Illustrator only to be disappointed by the default brushes and options? Me, too! That's why I created the Pencil Vector Pack. I love drawing by hand, and Illustrator is my program of choice, but time and again I was forced to go into Photoshop to get the look I wanted with my strokes. Not anymore! I created these 10 brushes for my own personal use and decided other artists who are stuck in the same rut could benefit from these vector brushes, too.
Draw with pencil in Illustrator!
These brushes are made from my own pencil strokes in various weights. What's great is you can customize these to your liking: increase your stroke weight for rugged, freehand drawings or keep your strokes small to create detailed pencil-quality drawings in Illustrator.
What's Included?
10 Vector Brushes
Reference Sheet -. AI Brush Library File