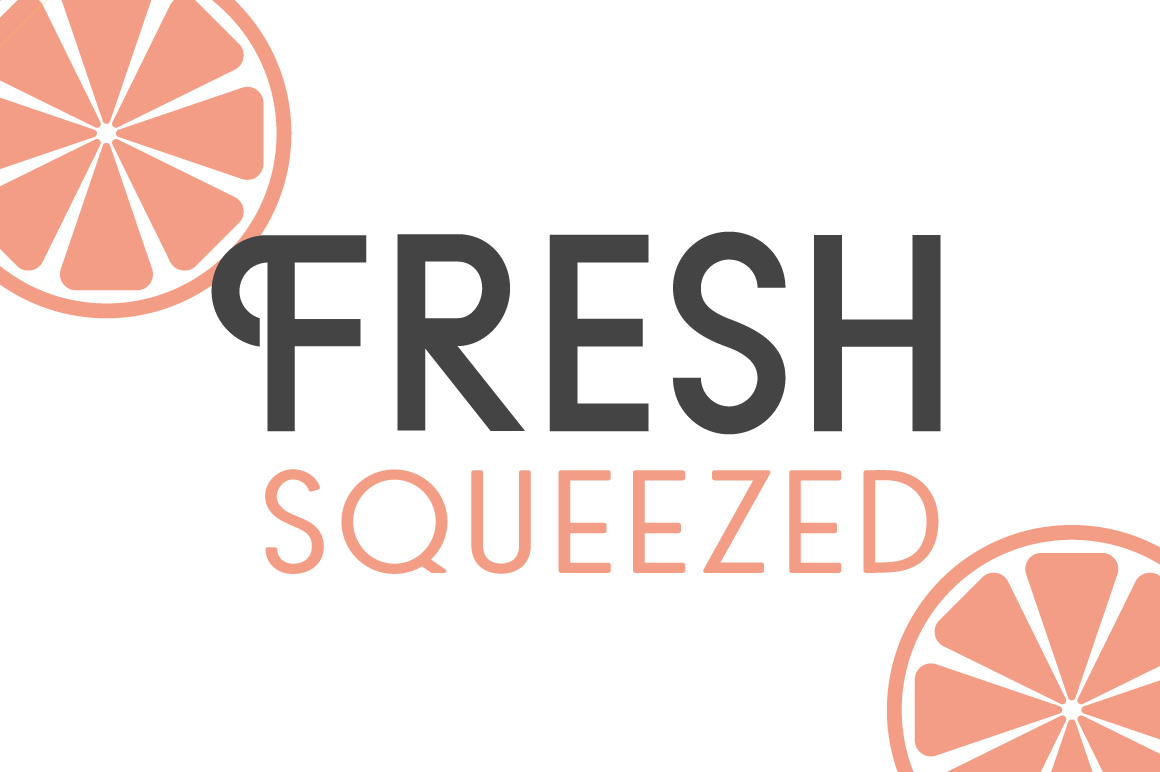 Shop
Fresh Squeezed Font Duo
Fresh Squeezed is a modern sans serif font duo that's perfect for your summer graphics. This font duo looks great on invitations, cards, packaging, logos, social media graphics and much more. If you are looking for a modern font duo with a fresh, summer aesthetic, give Fresh Squeezed a try.
Fresh Squeezed comes with two font files:
Fresh Squeezed is a thin, rounded font with an Art Deco feel.
Fresh Squeezed Bold is a bold font with stylistic sets.
What's included with both fonts?
Numerals & Punctuation
Uppercase Characters
International Characters
Fresh Squeezed Bold uses stylistic sets, an OpenType feature. You can turn on the stylistic sets in the OpenType window or directly from the Glyphs menu.